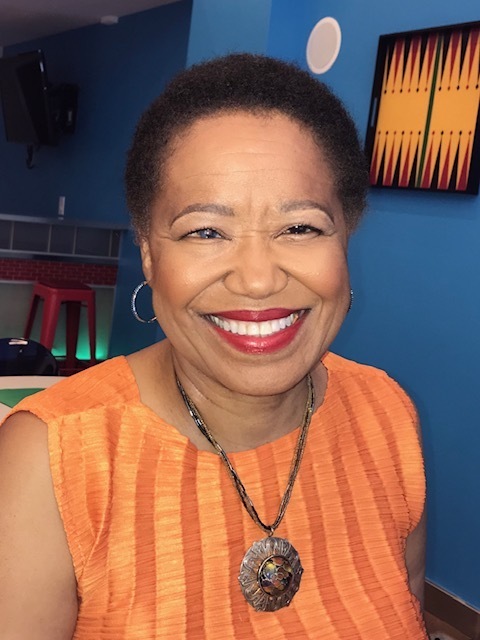 by Whitney Hopler, Communications Director
Dr. Gail Christopher, a renowned social change agent who infuses holistic health and diversity concepts into public sector programs and policy discourse, has joined CWB as a senior scholar.
"I'm excited to join the center's work fulfilling its mission of helping people lead lives of vitality, purpose, resilience, and engagement. The center's goals align well with the goals of my work designing social programs for well-being," said Christopher, who chairs the Board of the Trust for America's Health and recently became the executive director of the National Collaborative for Health Equity. Previously, she served as senior advisor and vice president at the W.K. Kellogg Foundation, where she was the driving force behind the America Healing initiative and the Truth, Racial Healing and Transformation effort.
Empowering people to connect on the basis of our shared humanity is a cornerstone of Dr. Christopher's well-being work. "If we look at our health in a holistic sense, one of our basic human imperatives is to connect and be connected," she said. "We have to learn to care for each other as fellow humans who are joined by design to each other and to our planet. We have to find ways to keep that sacred union in the forefront of our minds as we relate to each other. I'm particularly interested in the power of our minds and beliefs to shape our behaviors. I try to bring positive change to people by helping them learn how to see themselves and others as part a connected human family where we're all equally valuable. All science, from genomics to psychology, really refutes the idea of a human hierarchy of value. Yet the fallacy of a human hierarchy has persisted in our history and culture, interfering with our well-being."
Dr. Christopher is leading the Rx Racial Healing Circles for the Mason community, starting with a two-day training program for Mason faculty and staff. Co-sponsored by CWB and University Life, this training program will prepare 24 facilitators to bring the concept of racial healing circles into classrooms, co-curricular activities, and faculty/staff development programs. "I'm inspired by Dr. Christopher's work and how it's being used to transform individuals and communities while debunking the notion of a hierarchy of human value. The racial healing circles will be designed to elevate and deepen Mason's Inclusive Well-Being initiative," said Dr. Nance Lucas, CWB's executive director.
"The circles are grounded in core principles of empathy, perspective-taking, mindfulness, and compassion that research shows can help us connect with each other," Dr. Christopher said. "They help people move beyond reasoning alone to a positive emotional experience together. When we engage our emotions, we can truly begin to change."
Another priority for Christopher will be working with other CWB senior scholars to put the latest well-being research into action to create a thriving community at Mason. "My focus is on putting well-being science into practice. I'm looking forward to working with the center's network of senior scholars to help connect the dots in existing research. Research has documented the problems people need to overcome to learn to thrive together. I want to help us find well-being solutions that we can act on in practical ways. It will be exciting to work together to find solutions to connect the diverse community at Mason into one that welcomes, supports, and nurtures all people."